Mittwoch, 25. September 2019
Monday and impressions from Kopenhagen
amillouh, 18:47h
This morning i woke up after short 5 hours of sleep. Sunday evening i got back from Kopenhagen at 12pm because there were some delays with my Flixbus. I had planned to go to Kopenhagen since the day i found out i was going to Denmark. It was just a short weekendtrip, too bad i couldn't talk Kathi, Max or one of the others into. But my best friend from back home decided really last minute to come visit me up here in Kopenhagen. So i took the Flixbus friday afternoon after work, and went couchsurfing until sunday evening. It was really worth it, the danish people really live out their own style and inlove their open-mindness. We tried to get the most of this short trip, and pretty much cycled all across the city.
This picture was taken at Nyhaven, one of the most popular tourist spots, but still a really lovely place!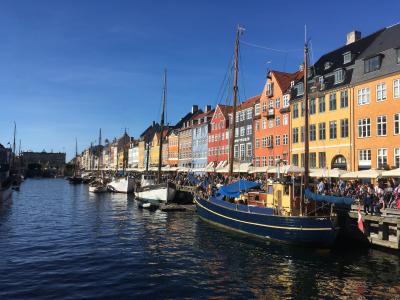 This monday morning i was really tired and it was quite hard to get out of bed. Our construction site was in Hobrø again, so we already knew what the plan for today was. Use loads of sand to build the planig for the sidewalk and the concrete plates. Use the excavator and its suction device to put the plates in place and also put in the small cubs in between the big plates. I think this will be the work we do for the next couple of days until we go back home as well. I would categorize this as road construction, but it'a still really interesting to see and do.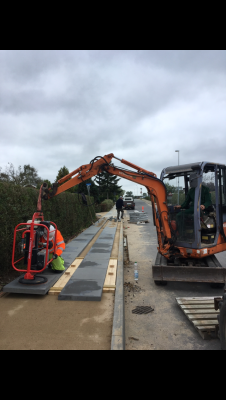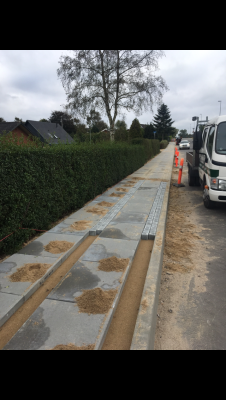 This is already our last week, time went by really fast!
... comment