Mittwoch, 18. September 2019
Randers Regnskov First Impressions
vnsrhdt, 19:40h
The second week is almost over and I can't believe it. As Rebecca wrote in her first blog, time really does fly here.
Randers Regnskov is really one of the most beautiful zoos i have seen in my whole life. It seems like a magical place to learn about wildlife and nature. Asia, Africa, South America and Europe are represented. It almost seems like taking a trip all over the world, when walking through Randers Regnskov.
Everyone welcomed us very warmly. Sergio, our boss introduced us to almost everyone in the first few days. And the ones we have not gotten introduced to, they learned about us through the weekly newsletter, that all the staff gets.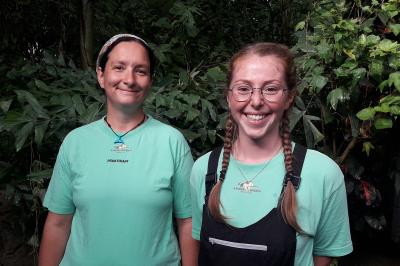 Usually in the morning we do some chores. I really like that part of the day, because I get to water all the plants in the snake temple. It's very interesting to see where all of the snakes are hiding. I always have to watch my steps, because they are hidden so well. But as soon as you spot one, u suddenly see snakes in every corner.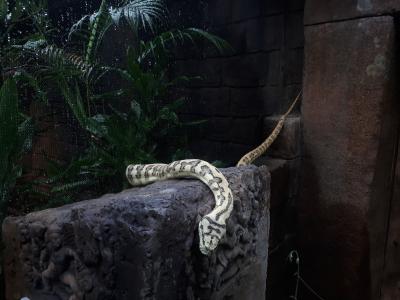 I'm enjoying every day and I am already excited for tomorrow.
... comment