Sonntag, 15. September 2019
Time flies ...
becky_greenheart, 18:31h
It's already 1 week now that Vanessa and I have been working at the fantastic Randers Regnskov Tropical Zoo. We were welcomed very friendly on Monday by Sergio and his team of gardeners, and we also met the animal keepers of the zoo. Everyone is really nice and friendly, we felt like being a part of the team from the start. We could already work at different places, for example inside in the jungle domes and outside where they have a farm with cows, pigs, goats and a nice playground area. We cutted a lot of plants outside growing into the fence and we mowed the lawn with a lawn tractor. We also helped building a new outdoor area for the cows with fresh sand.
I'm really excited to go to work everyday, it's really a very special place. You feel like you are in a different world with all the plants, animals, sounds and scents. It's really fun to clean the windows and being watched by a crocodile or an anaconda snake, and sweeping the floor being observed by a monkey or having a turtle sitting on the path where you just wanted to go with your wheelbarrow to collect the leaves probably never happens somewhere else.
I'm looking forward to tomorrow when I will be back to the jungle again! :-)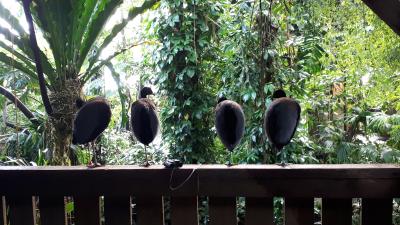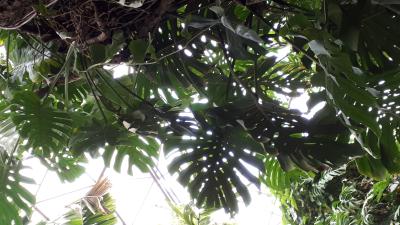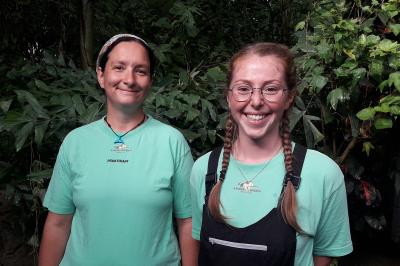 ... comment