Sonntag, 7. Oktober 2018
Two weeks back in Germany ...
kayro, 18:23h
I am now two weeks back in Germany and I had time to reflect on my time in Denmark.
First of all I have to say how grateful I am for the chance I got to work abroad.
Erasmus+ is a great program and I want to thank our teachers in Germany Mrs. Mangold and Mr. Schrader for organizing everything so our stay in Denmark could go by so smoothly.
In Denmark our contact person Finn Slaikjer helped us with setting up at the Sporthojskole and he showed us interesting places.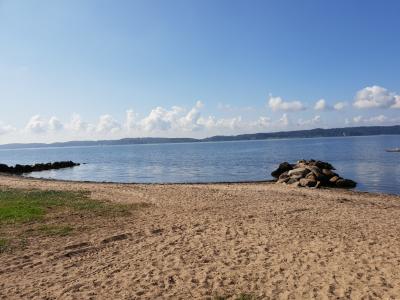 And I really need to thank all the nice colleagues at Buus&Co for treating us as colleagues and showing us the differences in danish gardening.
I hope you had as much fun as I did and thank you for showing me Denmark and the danish lifestyle.
I also want to thank Martin Linneman for giving us the chance to work at Buus&Co, I had a really great time at the company and I learned a lot.
I got to meet new people, from the colleagues and the people all around Denmark to the other participants of the Erasmus+ program. Thank you all for the great time.
I learned a lot about the use of plants in gardens and about gardening in general and it was a great experience.
... comment