Montag, 25. September 2017
Flashback Denmark
s.eisele, 21:25h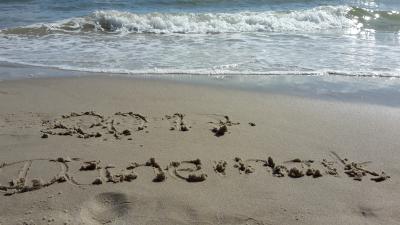 After one week back at home I had enough time to
think about my trip in Denmark.
I am so grateful that I had the opportunity to spend
three weeks in a foreign country for living and
working there.
It was a great experience to see how other companies
are working.
I could find out many differences, for example that
they use other materials or different tools.
I promised my Danish colleagues that If I come back
some time, I will bring them an original German shovel ;)
There was also enough free time to discover the city of
Aalborg and the beautiful landscape around.
Moreover the trips to the sea on the weekends were
great, especially the trip to Skagen, where East-and
Northsea come together.
Now it is time to say thank you to all who realized this
amazing project .
Thank you to my Danish company Buus & Co.
which treated us like real colleagues.
Especially thanks to Per for his great engagement and
hospitality.
Thanks to Marc, our cool guide in Aarhus.
Furthermore thanks to our German teachers
Mrs. Mangold and Mr. Schrader and to the Danish
teacher Finn for their great organization and support.
Thanks to my German mates who spent this time
with me.
Last but not least thank you to my company at home
" Park und Garten Stefan Kelch" that supports me
at any time.
Greetings
Sonja
... comment