Samstag, 2. Juli 2016
3 great weeks at Randers Regnskov
Today i'm gonna finish the this years blogs. All gardeners liked their work and enjoyed the time here in denmark. It was a big adventure for everyone of us, beginning with the trip, the food, the work and so many more things. It was a unforgettable time for everyone.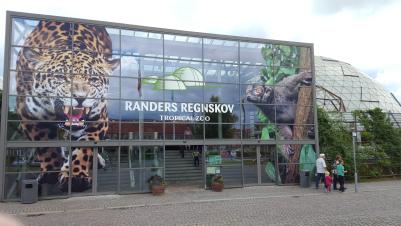 In Randers Regnskov, our company we worked at, we was friendly greeted at the first saturday. The Rainforest celebrated 20th Anniversary at this day with all the workers and their family. We get to know Sergio Pacinotti, he is managing the gardener employees in Randers Regnskov. The leader oft he zoo is Henrik Herold.
We recognized fast that in our company there is a social environment and the employees are open minded and happy with their work. It is a special workplace and if you tell someone you work at Randers Regnskov, it is a small status symbol to work there (maybe the same if you are working at the german Wilhelma in Stuttgart).
Our tasks was for example
- reshape exhibition areas (Umgestaltung von Ausstellungsteilen)
- plant care, renewal pruning (Pflanzenpflege, Rückschnitt)
- new planting, vegetative reproduction (Neupflanzungen, Vermehrung)
- pull up weeds, flaming, , chopping (Unkraut mähen, abflammen, hacken)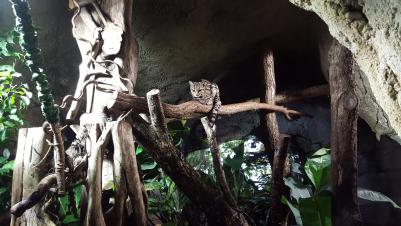 I learned so much in this 3 weeks here, especially on the social base i have learned very much. At our visit at the Aarhus botanical garden i had the chance to get to know many plants. I learned how fast 3 weeks can pass by.
I really want to thank that many persons for this time here - thanks for the german teachers, especially Mr. Schrader for his time to give so many students the chance to do these internships. Thanks to my german employer Gärtnerei Huber for the possibility to go here, also thanks to Randers Regnskov to give us the chance to work here. A big thanks just to my guest family. I really enjoyed the time here, the food, the free-time as well.
I think i will miss some different types of food in here. What i wont miss? The expensive things - if you know the cheap food in germany you always compare the prices.
I really i hope i can come back in a while – i got to know so many kind people and hope i can meet them a second time. The 3 weeks were really great and i will always remember them.
Many thanks.
Tak & Vi ses,
Florian
... comment