Montag, 23. September 2019
A beautiful Saturday in Denmark
jnsm, 18:38h
Another week is over and the weekend is right ahead. On Saturday we could finally get some sleep in and had some great breakfast in the morning. After cleaning up our house, we went to Aalborg. Jochen, Katharina and Max wanted to go to the zoo. After their trip they told us that the zoo was fantastic. They stroked animals and took some great pictures. Lars and I went into the city for shopping. We went into many shops but didn't buy too much. Because it was a sunny day, we wanted to go to the sea. After our city trip we went to Hals to get to the sea and put our feet into water. It was such a great day!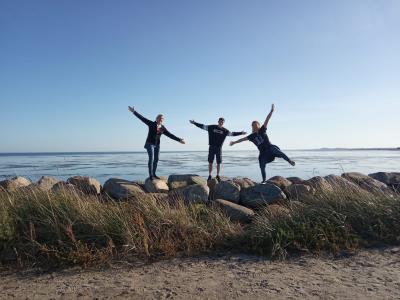 Furthermore, I want to tell you what I had done this week at my work place. I still behold some new operations and how the danish people build their construction site. Jannie, the danish girl I worked with most days of the week, told me what we are going to do. We finished the pavement we started to built last week. Beyond we changed some broken plates of a pavement with new ones and took a vakuum device, helping us to place the plates more easily. One plate weights about 70 kilos. Above this we planted huge trees directly in the middle of the city. I was so fascinated to see how the trees flew at their right place, supported with a crane. We planted metasequoia glyptostroboides, pinus sylvestris and many more trees. The biggest tree weight about tree tonnes and the diameter of the bale was 1,65m. Almost as tall as me!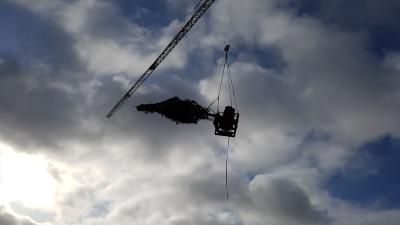 It was a great week and I'm excited what I am going to do the last week in Denmark.
... link (0 Kommentare) ... comment
Sunday ...
becky_greenheart, 17:59h
This Sunday really was a sun-day, it was a perfect late-summer day with a clear, blue sky and bright sunlight, the temperature was about 20 degrees. Perfect day for a trip to the beautiful city of Aarhus, about half an hour away from Randers, by train.
We visited the historical town "Den Gamle By" where we could see a lot of buildings from Denmarks past, all rebuilt so lovely and put together in the middle of Aarhus. You could learn a lot about Denmarks history, about the people, their life in the past, and about different crafts they did. We visited a blacksmith's shop, a drugstore, a bakery, a tailor's shop, and a beautiful garden full of medicinal herbs, just to mention some. I think, to see everything there, it would have taken like 2 days or more.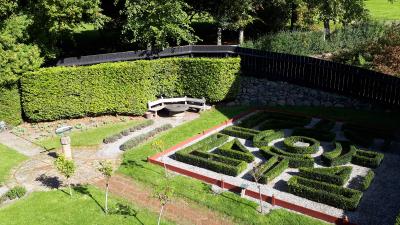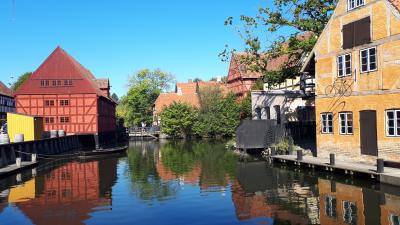 We also wanted to see the Botanical Garden of Aarhus, which is just aside "Den Gamle By". You can do a botanical journey around the world, walking through the Mediterranean Europe, Africa, Australia and the South American Tropics. We were absolutely fascinated. It was nice to see how they designed the greenhouses and how they care for the plants, as we are working in Randers Regnskov during the week.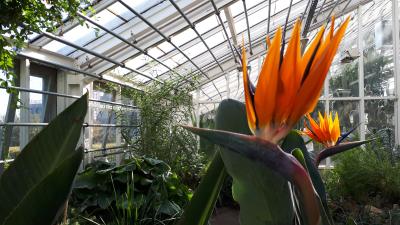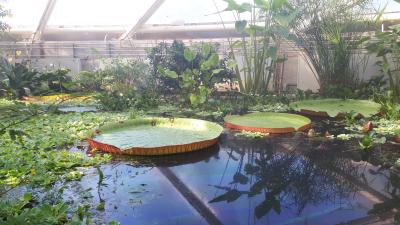 After that, we went to the Centre of Aarhus to eat something and do a little bit of sightseeing. We finished the day with a delicious burger and crisps and left Aarhus by train again. A bit tired but very happy ...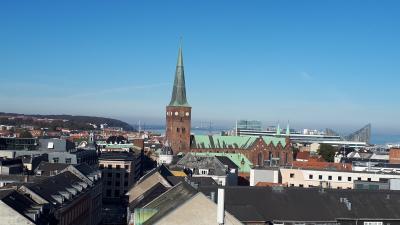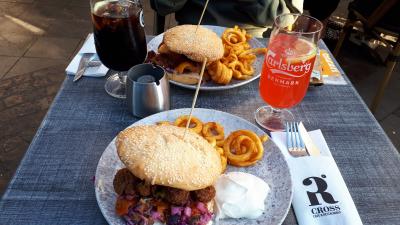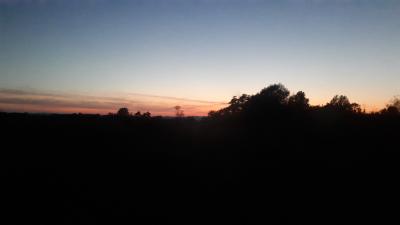 ... link (0 Kommentare) ... comment