Dienstag, 10. September 2019
It´s raining cats n´dogs
dr.lawnmower, 15:52h
As we woke up at 5 o´ clock we already heard the danish rain falling down on our wooden terrace. We knew that there is going to be some rain for a time but after starting to drive to our companies the intensity and frequency of the hammering rain began to increase...
The company i am working is Elmerhøj south of Aalborg and about 42 minutes away from our Novasol House.
On monday the employee Christian an I started to complete the garage driveway of an older couple. The material is concrete plaster taken from the old driveway. It is the first time I layed concrete plaster just on a bed of compacted sand. Will this construction hold for another decade?! We will see...
Back to today— because we were three workers at the site Christian had to drive by himself. I had to drive the small but agile Toyota Pickup transporting sand for our plasterbed. While singing in the rain we cleaned the used plasters and leveled the ground. Until 8:40 everything was fine but shortly afterwards the intensity of the rain once again rose so we started our breakfast a bit earlier.
While eating some Huober pretzel sticks we joked around saying that its like Waterworld with Kevin Costner and he drives down the road with his ship... because it rained like cats n dogs. We checked the weather after a while but the sandy plasterbed was completely under water. At 10 o´ Clock we decided to go back to the company. Our clothes were soaking wet.
Luckily Amelie, who is driving evry morning to the company, too came 10 minutes later. A short, cold, wet day was finished at 11 AM.
At our home we firstly had to tumble dry the clothes.... tomorrow i willl get some wood for our metal stove so that we can heat up the house up to a cozy temperature. The sauna is on temperature and ready to use. Could be worse i guess...
Tonight we will eat rice with thaicurry and maybe play some cards, read or just chillax and heat up.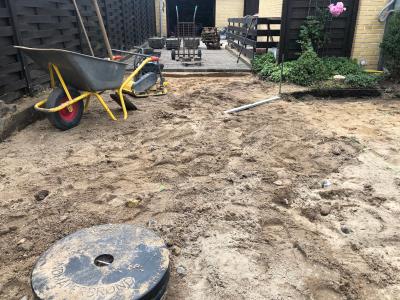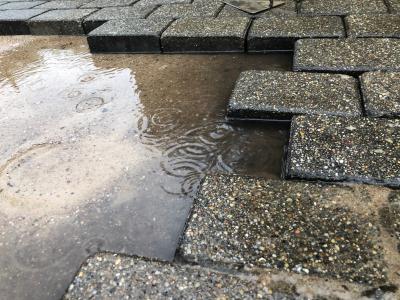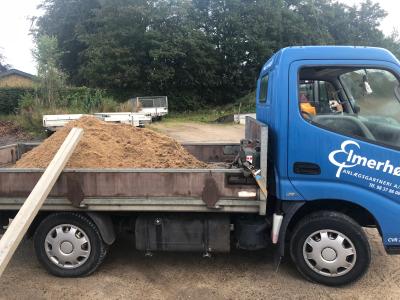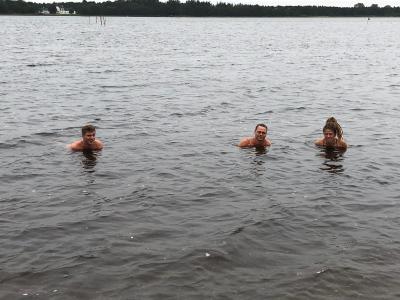 ... link (0 Kommentare) ... comment