Donnerstag, 20. September 2018
Food in Denmark
sunny_april, 20:54h
Today I had one of those days on which you are constantly eating... I really love the food here. Robin already wrote something about the Bøfsandwich, so now I will tell you something about the other, very tasty specialities Denmark brings to the table.
Because it was our last day working at BUUS&Co, our wonderful co-worker bought us a ghost cake and after trying a lot of sweet stuff here I have to say that the denish people definitly know best how to make desserts... I mean, look at this cute cake, it tasted as sweet as it looks :)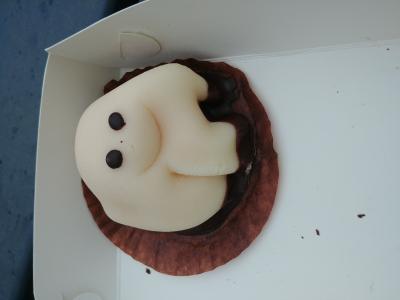 After this (very delicious) break we continued work until the boss of our company wanted to have a short meeting at the Salling Rooftop to see us of. It is a beautiful restaurant with plants the company planted and maintains. We enjoyed the food and the view, you have an amazing sight over the whole city.
Next we had a short but very fun sightseeing tour, for example, we saw the the smallest street of Aalborg or drunk a hot Cacao in the famous merchant house "Vinhandel"... its a beautiful building with hidden rooms and mysterious corridors.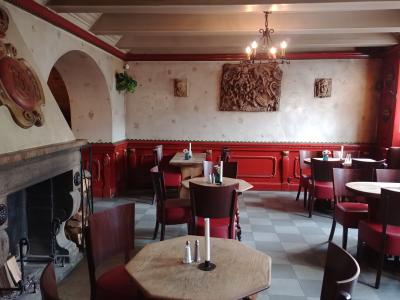 The work day ended way too soon and it was really sad to say goodbye to our colleges. Special thanks to Mia and Martin for enduring us all of the three weeks, it was a pleasure to work with you.
We completed the day with Hot dogs, followed by instant noodles, so we had the entire spectrum of the the taste of Denmark.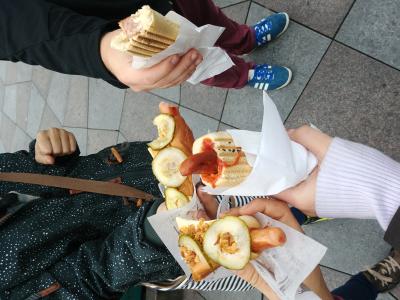 I will come back here for sure, not only because of the food :)
... link (0 Kommentare) ... comment