Sonntag, 16. September 2018
Second weekend in Denmark
marmar, 17:35h
Hello everybody,
now, we are already 2 weeks here in Denmark and we saw so many beautiful things.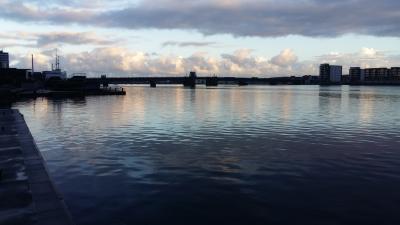 Apart from all the wonderful places, that we visited, the astonishing landscape and the good working environment, there is one thing I liked most. This one thing is meeting new wonderful people.
Our time here in Denmark is coming to an end and we have met so many nice people.
There are the other students, who are staying with me in Denmark. I didn't know all of them before, but they are friendly, kind and it was nice getting to know them.
Now we are a funny little group of young gardeners that are staying together in Denmark, visiting different cities and places and having a lot of fun together. It´s nice to hear what they are doing at work and how they like the time here. We are staying in contact with the two that are staying in Randers as well. Last weekend they visited us and yesterday we visited them at their workplace Randers Regnskov. It is such a beautiful and unique place. Also we went to Aarhus – a beautiful city. After we had done a little city trip and some shopping, we went to the botanical garden in Aarhus. The entrance is for free and a visit of the garden and its greenhouses is defentitly worth it. It was a very nice trip and we had a lot of fun.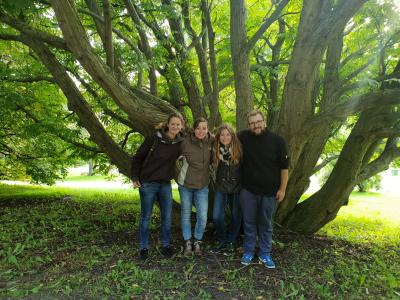 Today we drove to Lindholn Høje, which isn´t far away from Aalborg. It is also a good place to visit and you learn a lot about the Vikings.
Tomorrow starts our last week here in Denmark. I´m looking forward to work another 4 days at OKNygaard.
Unfortunately those are my last days in this company...
We have very friendly colleagues and the work makes lots of fun. Everyone wants to know how we like the time in Denmark and what we have visited while we are here. They are also interested in our work and company in Germany. They ask us many questions and we also ask them a lot about their working processes.
On Friday they invited us to their small company party – it was really nice, thank you for that beautiful day, we had a lot of fun!
We are so grateful to stay here in Denmark and we're going home with many beautiful memories and gained many experience.
... link (0 Kommentare) ... comment