Samstag, 15. September 2018
Moser goes Elmerhoj
chrissio, 11:15h
Hello to everybody. I hope you enjoy reading our blog. At first I
would like to say thank you to everybody who made this Exchange possible (Garten Moser, Erasmus+, and our teachers). I am very lucky to be here in Denmark. The danish people are
so lovely - most of all my colleagues Steen, Christian and our boss, Jesper, from the company "elmerhoj" I am working for.
Working in Denmark is very interesting and I am learning a lot. I
recognized that there are many similarities but also differences in landscape gardening between Germany and Denmark. Different are, for example, the materials that are used for building the fundament below an area built out of stones. So working here is very cool, just the weather could be a little bit better. However, our Boss is so Kind and equipped us with extra rain clothes.Aalborg, the place where we are staying, is a nice city with many places for having a beer, doing some sports activities or simply enjoying the weather. I enjoy all of it! Today we are going to do some tourist stuff at the west cost of Denmark.
I am really looking forward to the next days!
Here a few pictures of our work in Denmark:
Better than a hedge?!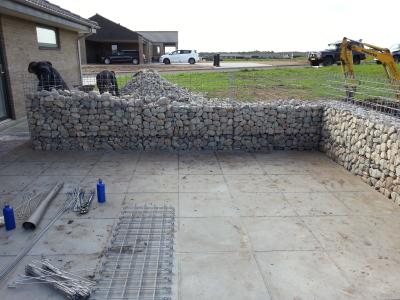 What a great underground :)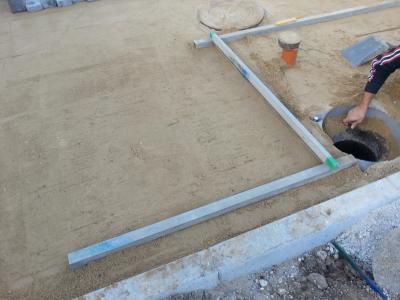 Creating some nice parking places!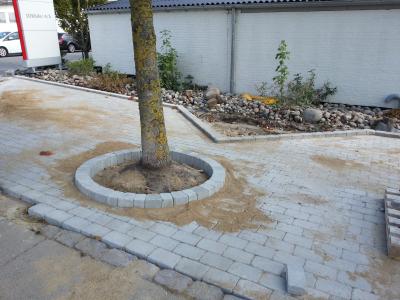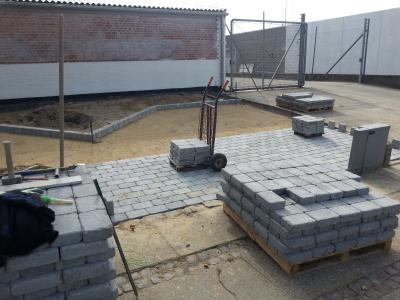 Nice greetings.Christoph
... link (0 Kommentare) ... comment