Mittwoch, 12. September 2018
Rainforest in the middle of a danish town
leilona, 21:17h
I have been working at Randers Reignskov tropical zoo now for one and a half weeks and I am still amazed everyday in a new way.
Before arriving at Randers Regniskov, I thought, I would work in a "normal" zoo, as they exist in almost every bigger city in the world.
Sometimes they are connected to a botanical garden as well. So, flora and fauna can be shown in an almost scientifical way.
Surprisingly, RR has a very different and almost unique concept.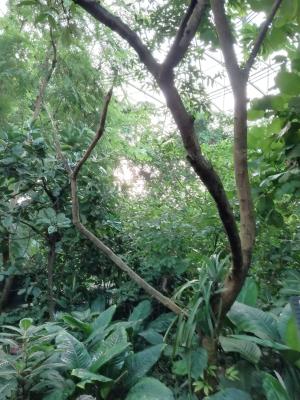 A whole biotop is growing under huge domes - three of them. Each dome represents a different continent, "Africa", "Asia" and "South America".
There, all innocuous and non-venomous plants and animals live and grow together in a hot and misty atmosphere. It is like having a "rainforest in the middle of Danish town".
It is a pleasure, to work within this man-made biotop.
Just planting a tree here can be a very exciting task.
Whilst I was digging a hole for a tree, a blue feathered, knee high bird joined me without any fear and waited for worms and insects to appear from the freshly dug soil.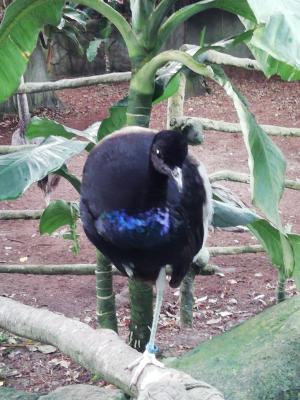 Sometimes, some of the birds look you straight in the eye, and I can swear, at that moment, they are trying to communicate with you. ;)
After finishing the dig, I took a little tree and placed it in the freshly dug hole. This action stirred a monkey's interest. It came down from a nearby tree and sat down on a branch right next to my head. Like the bird, it appeared to observe my every action.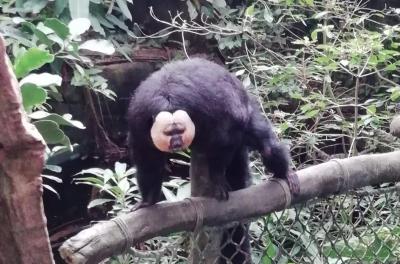 In these moments, you just have to stop your work momentarily, look at all the plants and animals around you and gaze at it all in wonder. Nature is so precious.
When my time here comes to an end, I will miss working in such a beautiful lively place.
... link (0 Kommentare) ... comment