Dienstag, 11. September 2018
First weekend in Denmark
isakall, 21:35h
Only an hour drive away from Aalborg you can find the little village Skagen. At first there is nothing special about it. It is a nice little fishing village with red brick roofs and white windows. But Skagen is a special place. Only a some minutes away up the coast you can find a place called Grenen, it's the northernmost corner of Denmark. It has a beautiful coastline and here you can witness a great spectacle of nature. This is the place were North and East Sea meet or like they say in Denmark Kattegat and Skagerak . If you ever wanted to say you stood in two seas at the same time you have to come here. You can witness both seas meeting each other by the stirred water when the waves clash together.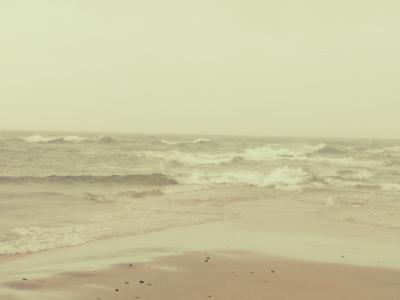 Maybe because this is a special place of nature or it's the air around, you definitely have a special feeling of admiration while strolling along the coast. Many guides talk about the special light this place has and it truly is a beautiful place where you can take lots of photos.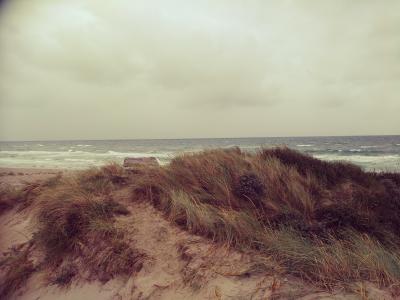 Make sure to always take a rain-cape with you otherwise you could be surprised by the rain. The weather changes a lot in Denmark because the sea is all around it so even at a sunny place like Skagen you can suddenly get drenched if you are not careful enough.
It was a wonderful weekend we spend all together and Louise and Jakob who are staying in Randers joined us as well. I'm definitely looking forward to the next weekend where we can get together again.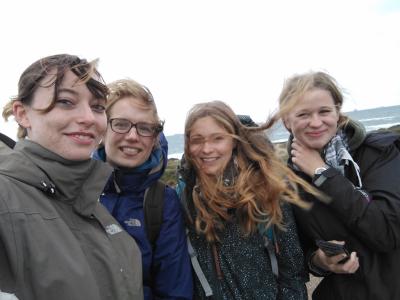 ... link (0 Kommentare) ... comment