Sonntag, 17. September 2017
Farvel Denmark
jonashoidem, 21:44h
After a long an exhausting journey home, I can allready say, that I will miss Denmark, Aalborg and its people a lot - especially the people of Buus & Co, where i could work, laugh and learn a lot about the work as a gardener, Denmark and the Danish language. It was a nice trip and nothing negative to say at all (except the long tour in my old and trusty VW Golf III).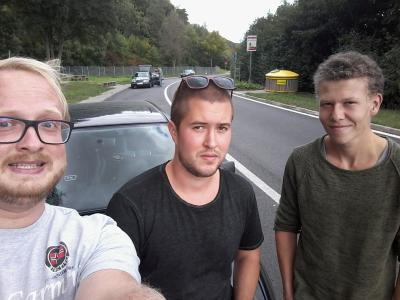 With this post, I will express my thank to everyone, who made it possible, that such a nice experience could happen. Thanks to Dan, Max, Sonja, Dominik and Patrick as my colleagues, co-drivers and roomates. Thanks Felix and Fee for your visit, it was a nice evening. It was a great pleasure to travel with you.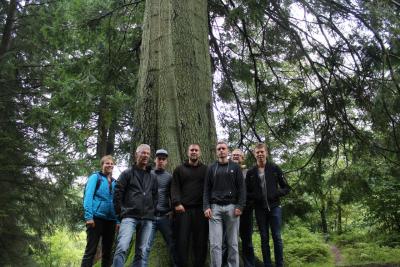 Thanks to Buus & Co and its employes, where we always felt welcome and almost home. Especially I want to say thank you to Per for his private tours and for showing us his garden-garden in his and our free time and all the stuff he did for us. Thanks Leo for keeping my Golf fuelled all the times. Thank you Martin and Inga for having us in the company. Not to forget Jens, Eivan, Ellen and the other workers of Buus. Kalle, thank you for the belt :-P.
Thanks to Mrs Mangold, Mr Schrader, Mr Jepsen and Mr Thybo for making it possible for us to visit Denmark at all. Especial thank goes to Mr Rasmussen Slaikjer for the organisation of our housing, the visit at the Agri College and the tour through and around Aalborg.
Thanks to my own Company, Mr Sauter and Mr Brachmann as well for borrowing me to our colleagues in Denmark.
I will never forget, what I saw, felt and learned in Denmark and I am looking forward to maybe seeing it again sometimes.
Greetings
Jonas
... link (0 Kommentare) ... comment