Donnerstag, 14. September 2017
My bicycle tour
s.eisele, 18:46h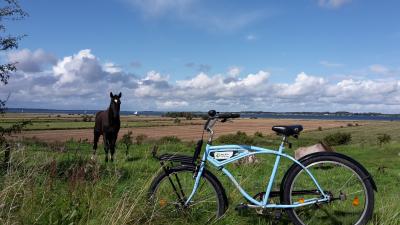 On sunday I made use of the sunny weather to make a bike tour towards Nibe which is
20 kilometrers west of Aalborg.
Denmark is perfekt for hobby – ciclists like me because most of the routes are flat and well signposted.
My trail led along the water which is passing Aalborg and ends in the North- and Eastsea.
I really enjoyed the beautiful landscape with its fields where some cows and horses grazed
and in the backround the water.
Also interesting were the small villages along the way because of their nice typical danish
buildings.
Just a short rain shower made me take a half-hour forced break under a canopy.
At this point I want to say thank you to my excange company Buus & Co. from where I could
borrow a bike for my stay in Denmark.
Especially to Martin, the boss of the company.
When I asked him in the first week, if I could
rent a bike, he answered: ''No renting, for free".
Mange tak.
Sonja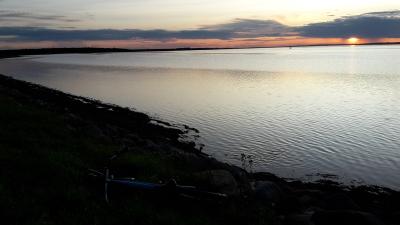 ... link (0 Kommentare) ... comment