Montag, 11. September 2017
Randers, get the last week started
felixw, 16:27h
After having a really nice Weekend in Aalborg with our
horticulture mates, the last week had been started.
After having short night, we begun our morning Routine
in the Regnskov. Was sweaping the floor and cleaning up
the trerrariums. After i entered the snake temple i got horrible
attacked by a Butterfly.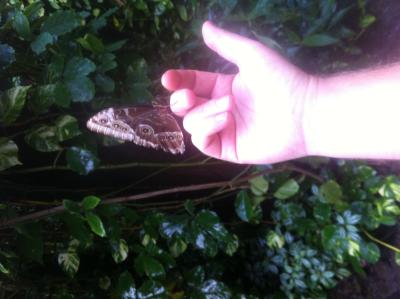 No it was nice.
So we had some different Tasks for the day.
After the breakfast, we started to mulch the ground in the three
greenhouses. After we finished, we cut different types of tropicel plants.
So the whole day we were staying in the greenhouses and sweated a lot.
The day was actually a typical monday but a danish monday.
Everybody was laughing and talking some Weekend jokes again.
I wished to understand the jokes it seemed that it was really really funny.
So it was a very good start into the last week.
... link
Our trip to Aarhus
danone, 10:33h
In our second week here in Aalborg the company we are working for Buus & Co invited us to see one of their biggest projects they're really proud of.
It is located in the middle of Arrhus on the top of a big shopping mall called salling.
Its a really impressiv place where you can sit down to drink a coffe or eat somethig while you got one of the best views nearly over the whole city of aarhus!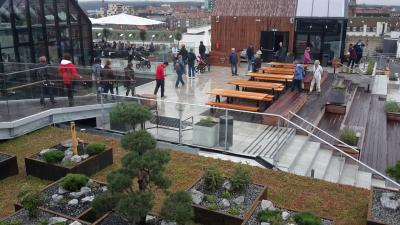 We met up with marc the foreman of this project. After we arrived in Aarhus we were really impressed because he's just 22 years old and he had to manage a project like this. While we were walking arround he showed us everyting and answered all of our questions.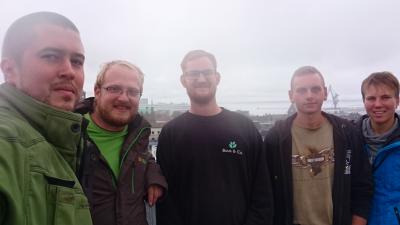 We want to say thank you for this great oppertunity to see Aarhus and a project as big as this, we really enjoyed it! We are looking forward to see more of this lovely country, every day we spendt here in denmark was great and we were really suprised how friendly and hospitable the danish pepole are, we love it!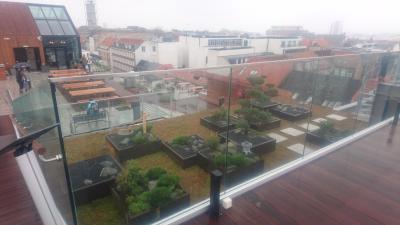 Dan
... link (0 Kommentare) ... comment
Resume - second week in Denmark
jonashoidem, 01:00h
After the first week, where we were very fortunate with the weather, the second week brought some rain. Nevertheless we had a great time thanks to the hospitality of the people here.
During the work, Sonja, Dominik, Dan and I could take part in the last bits of work that had to be done to finish the parking space and the pavement of a newly built supermarket.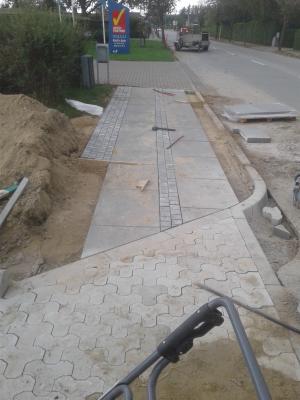 Not only at work we had a great time with the people from Buus & Co, but also in the evening we had some nice experiences, when Per Kjær showed us his private garden and Vildmose, a swamp near Kongerslev. On Thursday we got a guided tour through Arhus by Marc, a young foreman at Buus & Co, which was very interesting as well.
On Friday Finn Rasmussen Slaikjer showed us around at Agri College, Aalborg itself, the surounding area and Rold Skov a forest, a Danish national park.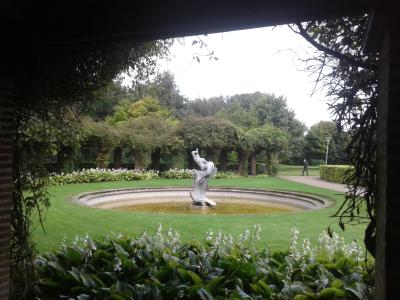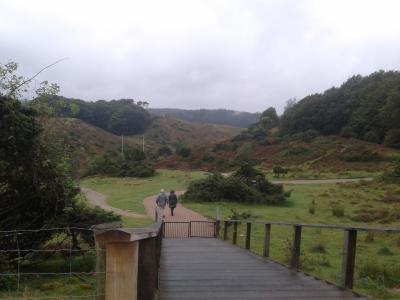 Not only during those partially official occasions we met the Danish people as very nice, open-minded and very nice folks, but also in the party street of Aalborg - Jomfru Ane Gade, where it was as if Aalborg was not only a big city, but also a huge village, where anybody knows anybody.
... link (0 Kommentare) ... comment